Las Vegas, also known as Sin City and for good reasons. Do you know where the slogan 'what happens in … stays in …' comes from? You are right, Vegas! This has to be one of the most extravagant places be I've ever seen and experienced. Not just for the gambling and bling-bling casino's, but also for the nightlife. The place to be is actually everywhere on what they call the strip. Hotels are moderately expensive (especially from Thursday till Sunday) but luxury, and in none of them you can open the windows… Be aware that when booking, on arrival you will need to pay a huge tax around 30 USD on top of your booking. Many people come here to have a good time and saved some money to just spend in either way. You can of course save a lot of money by checking deals such as groupon (as advised in my previous blogpost).
The strip
As previously mentioned, the strip is the place to be where all big casinos and hotels attempt to attract and impress everyone. You can find several shows with music here such as a lava mountain at Mirage and the Bellagio fountains. You can walk down the strip for a long time to see all this beauty, but it's worth it. Concerning public transport: on the strip and a bit beyond, you can easily catch a bus for 24 hours. A ticket for 24 hours cost you 8 USD and gives you unlimited rides. Be aware that in the evening there is heavy traffic both ways. Another way is to get a limo (either combined with a package), a great way to blend in 🙂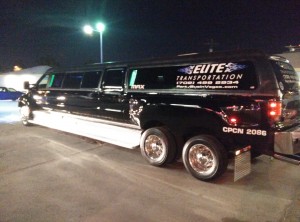 Further away from the hotspots (at a convenient busstop), you'll find the Vegas tower also known as the Stratosphere. Here you can, of course, find another casino. A ticket to the top costs you 30 USD. For another 5 USD each you can make a thrill ride on one of the three rollercoasters at the very top. Before you get into the elevator, be prepared for a queue, especially for sunset. The elevator itself takes about 37 seconds to get to the 101th floor, in one of the fastest elevators in the world (… anything is possible here, it's Vegas!). You can stay an unlimited amount of time on the skywalk, and even grab something to eat. The views are spectacular, but a good picture of the strip is difficult since there.
Casino's are really everywhere, you can even gamble in the grocery store!
The old Vegas
The 'old' Vegas, on Freemont street, is where you find another cluster of (cheaper) casinos is not near the strip and in the north of Vegas. Here you can find an impressive hall of LED screens. It's worth the trip!
IMG 3683
IMG 4201
IMG 4195
IMG 4188
IMG 4173
IMG 4128
IMG 4104
IMG 4075
IMG 4030
IMG 4026
IMG 4022
IMG 3970
IMG 3957
IMG 3950
IMG 3932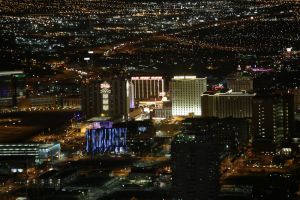 IMG 3921
IMG 3905
IMG 3900
IMG 3886
IMG 3880
IMG 3875
IMG 3874
IMG 3854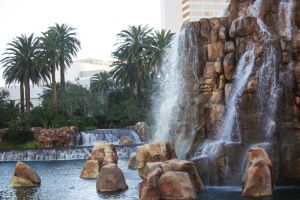 IMG 3840
IMG 3825
IMG 3811
IMG 3776
IMG 3763
IMG 3743
IMG 3729
IMG 3708
IMG 3686